On Line
Skype+MSN
+5493413351427
Twitter
Facebook
LinkedIn
Google Plus
RSS
Support Form
ITR for Samrtphones
Software PoS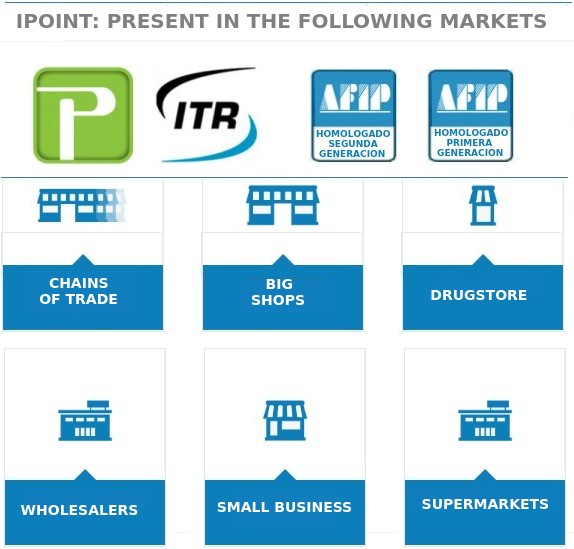 IPOINT, PoS FISCAL BILLER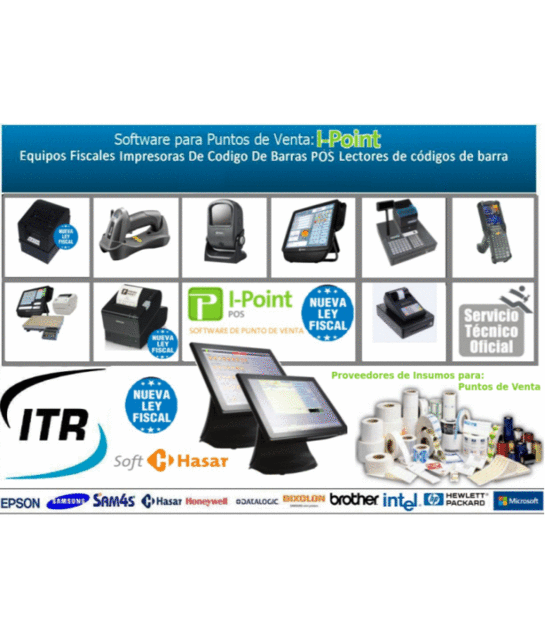 IPOINT PoS was designed to meet the needs of all retail stores that require a flexible, easy to install and intuitive to use and learn. The IPOINT PoS system is the perfect solution for small businesses and small companies needing a solution for point of sale and merchandise management. This system based on Windows graphical environment, with database engine license free resolves beyond the requirements according to the latest billing rules, the possibility of controlling stock of merchandise, inventory and customer accounts . In addition to this fully automated facility, the excellent graphical interface and documentation that enable the user to immediately begin operating the system and its low cost, make a product I-POINT elected by the majority of small businesses seeking general classes of control business beyond just billing. The system is compatible with the entire line of Tax printers Hasar & Epson
ITR, Partner & Support of IPOINT Software
IPOINT PoS
Features
IPOINT POS takes into account all the needs of your business. Knowing the great rotation on the premises, the software is extremely easy to use and has permits and controls that give you total security.
Security
The client/Server desing, offer strong security, direct data access to de server,
Support
Support of HASAR, more than 20 years experince in IPOINT customer support.
HASAR, more than 50 years in the point-of-sale market
Interface: Easy & Friendly
The friendly interface of the system and the logical order in which the menus are intuitive favor of software. To install IPOINT has a wizard that will guide you step by step to avoid any inconvenience at this stage. Full integration between modules allows you to enter data in a transaction only once. Thus avoiding a double burden of data and making more efficient use of the resources of your business.
Licence Form

Demo